Statement on the Unveiling of the Marriage Equality State Historic Marker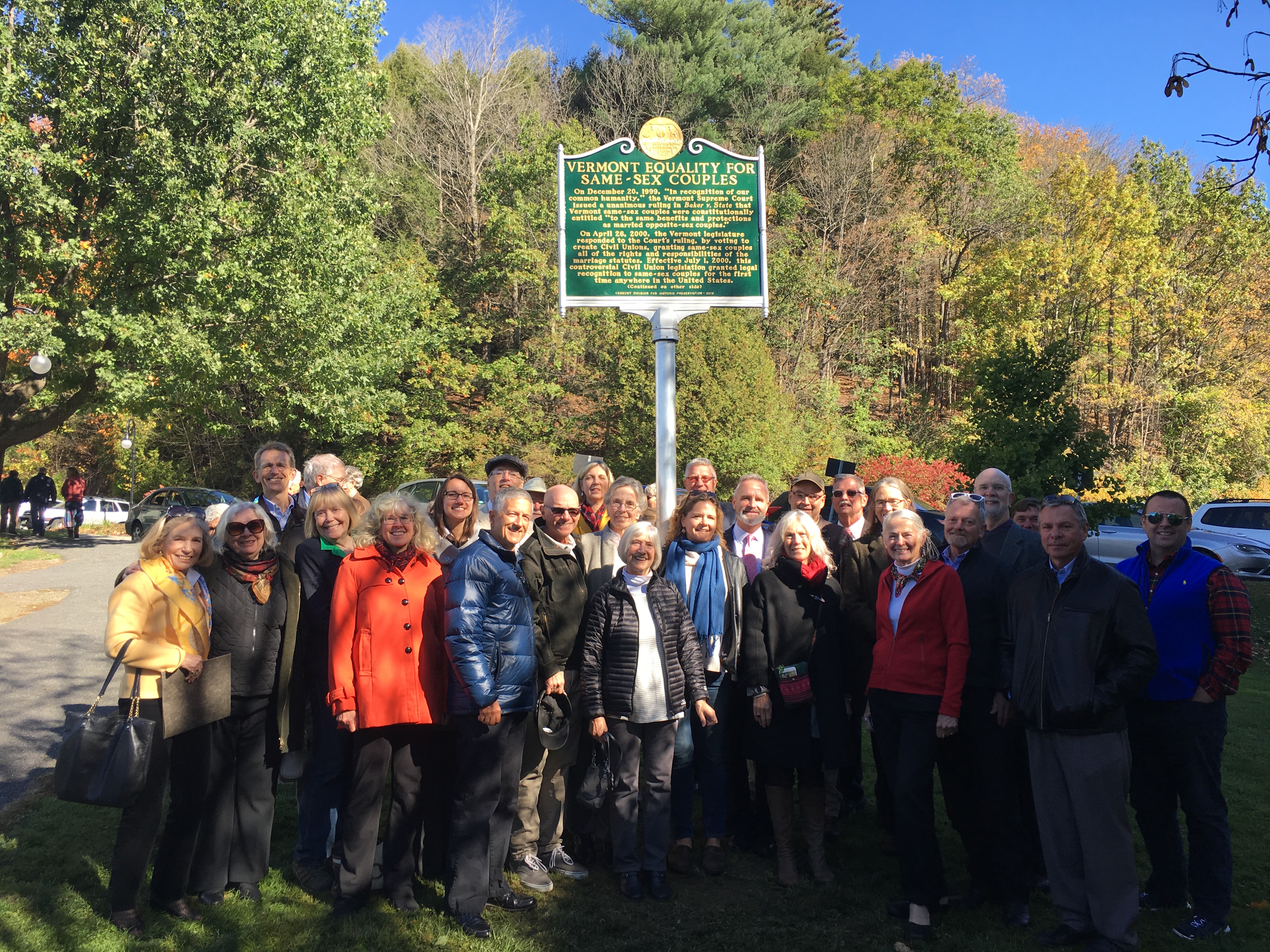 Today, the Division for Historic Preservation and the Vermont State Curator's Office unveiled and dedicated a State Historic Marker commemorating the judicial and legislative actions that led to full marriage equality in Vermont.
"We cannot underestimate the significance of marriage equality for all Vermonters. This legislation not only established marriage equality for all Vermonters, it once again put our brave little state at the forefront of standing up for what is right. In a time when our country is testing our beliefs on inclusion and fairness, I am proud of our state and our people for continuing to fight for fairness and equality, and for a strong future for Vermont" said House Speaker Mitzi Johnson.
"I cut my political teeth during the fight for marriage equality, volunteering with Freedom to Marry, standing at county fairs, door knocking, and helping people understand why this was critical. I made the decision to run for the legislature as I watched the civil unions floor debate unfold in the House in 2000. Nine years leader, I had the ultimate privilege of voting for true marriage equality. I, and many of my colleagues consider that marriage vote the most impactful piece of legislation we have voted on in service to our state.
I thank the Division for Historic Preservation and Vermont State Curator's Office for honoring this law with the ceremony today, and the marker that will remind visitors and Vermonters of this law for years to come. My only regret is that I am unable to celebrate this with you in person."